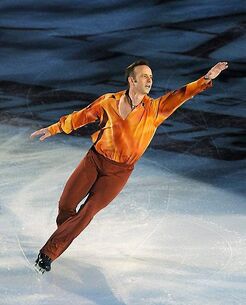 Brian Boitano (born Brian Anthony Boitano on October 22, 1963 in Mountain View, California) is a former American figure skater.
He is the 1988 Olympic champion, the 1986 and 1988 World Champion, and the 1985–1988 U.S. National Champion.
Brian turned professional following the 1988 season and returned to competition in 1993. He competed at the 1994 Winter Olympics, where he placed sixth.
Competitive Highlights
Edit