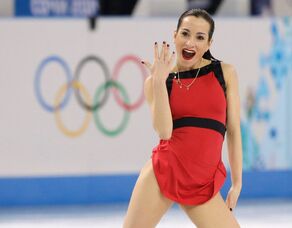 Ksenia Stolbova (born Ksenia Andreyevna Stolbova on February 7, 1992 in Saint Petersburg, Russia) is a Russian pair figure skater.
Along with her partner Fedor Klimov, Ksenia is the 2014 Olympic silver medalist, the 2014 Olympic champion in the team event and the 2014 World silver medalist.
She is a three-time European medalist (2012 bronze, 2014, 2015 silver), the 2015–16 Grand Prix Final champion and the 2013 Winter Universiade champion.
Ksenia is also a two-time World Junior medalist (2010 bronze, 2011 silver) and a three-time Russian national champion (2014, 2015 & 2017).
Competitive Highlights
Edit