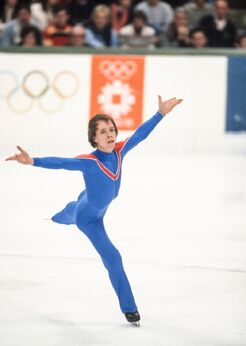 Scott Hamilton (born Scott Scovell Hamilton on August 28, 1958 in Bowling Green, Ohio) is a former American figure skater & an Olympic gold medalist.
Scott won four consecutive U.S. championships (from 1981 to 1984), four consecutive World Championships (from 1981 to 1984) and a gold medal in the 1984 Olympics.
His signature move is a backflip.
Competitive Highlights
Edit